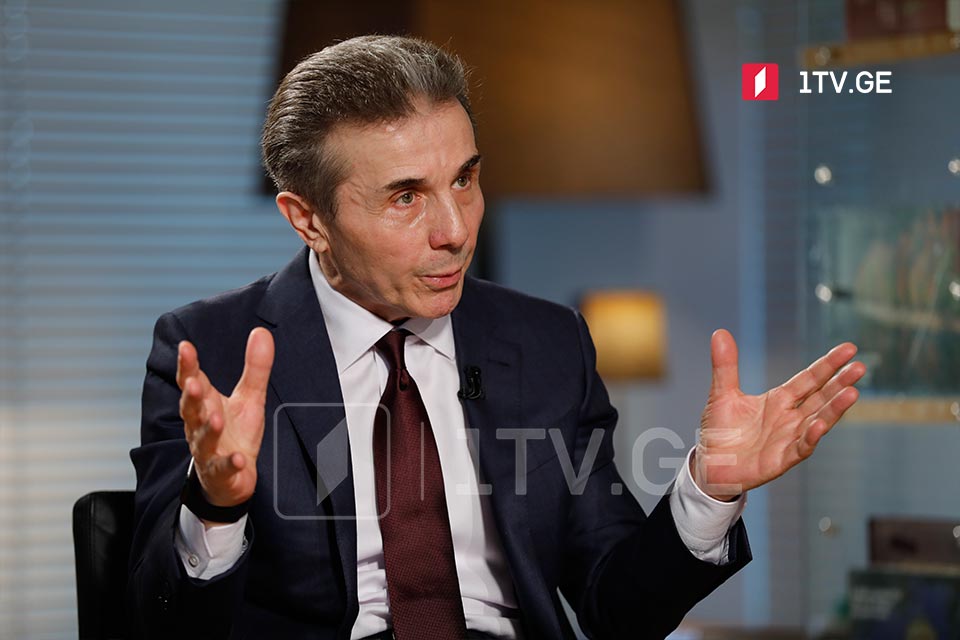 Bidzina Ivanishvili calls on Georgian Dream to oppose each other, filter out opinions
Bidzina Ivanishvili, the founder of the Georgian Dream-Democratic Georgia, says that he will not interfere in the party's activities but will ask the team not to avoid opposing each other.
Ivanishvili answered the Georgian Public Broadcaster's question on how could he resist not telling his team if they are doing wrong? And how would he cut off the communication at all?
"In general, a person should know his opinion is not the last truth. I grew up that way, and I live that way today, even though I have quite a lot of life wisdom per my age and based on my experience in different fields. Teammates often planted better ideas than I while exchanging arguments. It was not like I was saying, and they were doing. Our cooperation has always been like this. We listened to everyone's opinion for a consensus. I also saw that my proposal was implemented, while other's rejected idea turned out to be better," Bidzina Ivanishvili said.
According to him, the only thing he asked the team was to continue working following this principle.
"They should filter out each other's opinions. They should sit down in all critical situations and should not avoid opposing each other. Therefore, there will be fewer mistakes. I think the team is friendly, but there is also suspicion and fear they may start sorting out relations with each other. It will be difficult for the team. It is one of the dangers, but they can also make perfect sense without me. In recent months, I have been dealing only with critical situations. The head of the government, the elected ministers, managed the government perfectly," Bidzina Ivanishvili said.