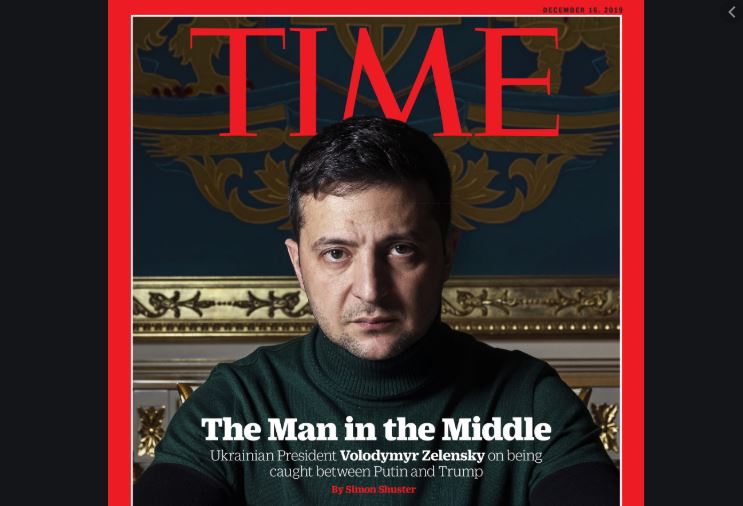 'Between Trump and Putin': Ukraine's President first hit cover of Time
The American weekly magazine Time first placed on its cover the President of Ukraine Volodymyr Zelensky. The Ukrainian president appeared on the cover of the latest issue of the international version of the magazine.
Under the photo, Zelensky posted the inscription: "The man in the middle. Ukrainian President Vladimir Zelensky on how to be between Putin and Trump. "
Zelensky's hit on the cover of the Times happened a few days before his participation in the "Norman Summit," where he and Vladimir Putin will have to resolve the issue of resolving the situation in Donbass.
Ukrainian President said he hopes that France and Germany will support Ukraine at a meeting of the leaders of the Normandy Four countries and is ready to do everything to make them stand on the Ukrainian side if something goes wrong.
He made this statement live in the talk show "Freedom of Speech of Savik Shuster" on Friday, according to an Ukrinform correspondent.
"I very much want to believe that both Germany and France will support us, and if something goes wrong, then I will do all I can to make them stand on our side," Zelensky said, adding that he believes Europe will support Ukraine, "because we're right."
German Chancellor Angela Merkel and French President Emmanuel Macron will also take part in the meeting. The Normandy Format summit is to be held in Paris on December 9.