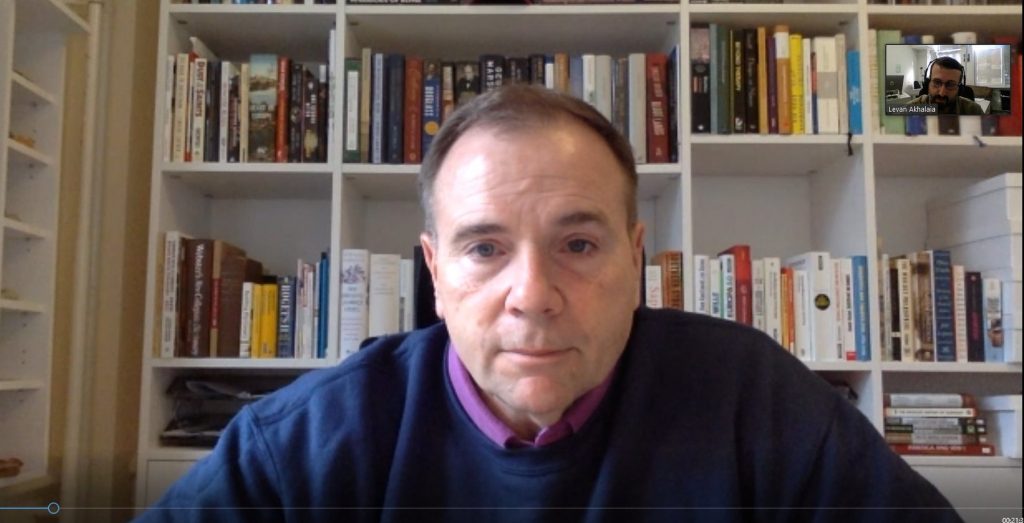 Ben Hodges: ECHR judgment mandates Germany and France to put pressure on Russia
"ECHR judgment in the interstate Georgia v. Russia war case gives Germany and France more mandate and ground to put pressure on Russia," said Lieutenant General Ben Hodges in an exclusive interview with the Georgian Public Broadcaster (GPB).
A retired United States Army officer and a former commanding general of the United States Army Europe told GPB: "If we want to get Germany and France to apply to the pressure on the Kremlin, it helps when there is a legal European Court. It gives them more mandate and foundation for putting pressure on Russia. Without that, it gives them an easy way to look away. The same court recently issued the ruling about Crimea. This is important. Germany and France are talking about the importance of Europe, and now this important court issued the ruling unfavorable to the Kremlin."
Ben Hodges claimed the ECHR decision would help to respect the international law and sovereignty of Georgia.
On January 21, the Strasbourg-based European Court of Human Rights (ECHR) delivered its judgment in the inter-State case of Georgia v. Russia (II) concerning the August War 2008. The ECHR confirmed Russia violated several articles of the European Convention on Human Rights during the August War. The recognition of these violations proves Russia carried out Georgians' ethnic cleansing during the August war.