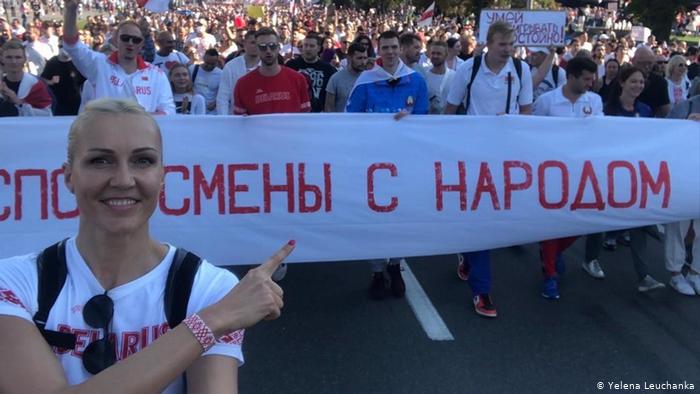 Belarusian sportsmen demand from International Olympic Committee to stop financing the national Olympic committee
Representatives of Free Union of sportsmen of Belarus (SOS BY) applied to President of the International Olympic Committee Thomas Bach with a letter regarding discrimination of Belarusian athletes on political motives.
Authors of the letter claimed that those sportsmen who disagreed with the current governmental policy were becoming victims of repressions on part of state bodies including the Belarus National Olympic Committee and Sports Ministry.
The letter brings the example of 22 Belarusian sportsmen as well as mentions the arrest of basketball player Elena Levchenko who was imposed 15-day imprisonment for participation in anti-governmental protests in Minsk.
The sportsmen called on the International Olympic Committee for investigation of discrimination and violence related cases and urged it to stop financing of Belarus National Olympic Committee till normalization of the situation.