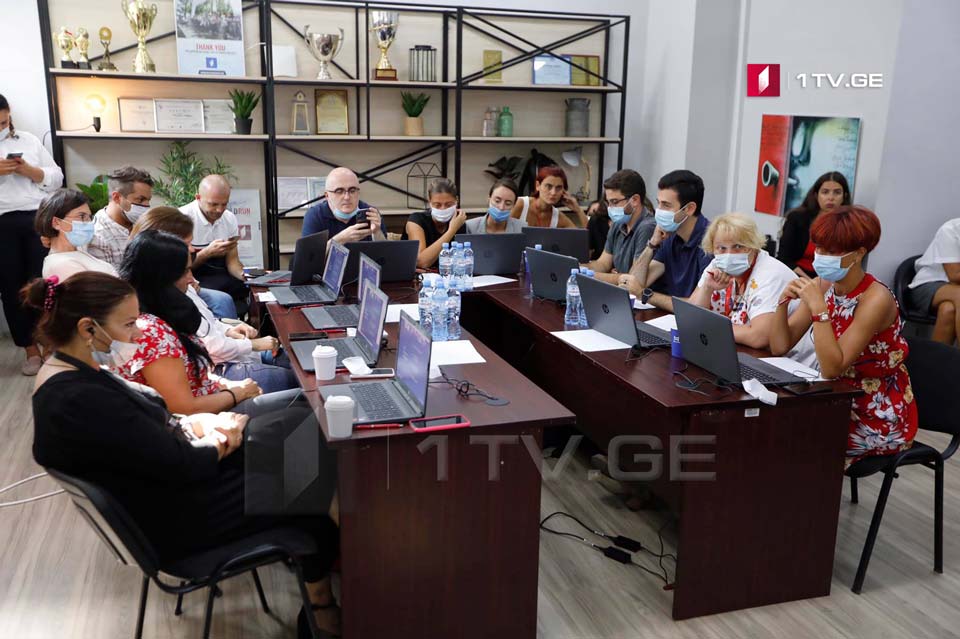 Jonathan Stoneman conducts training for journalists of Georgian Public Broadcaster [Photos]
Jonathan Stoneman, Trainer of the BBC is conducting training for the journalists of  Georgian Public Broadcaster (GPB).
The training on the election and other important issues is led remotely by Jonathan Stoneman.
According to Stoneman, the pre-election period is a good time for changes and this will be an excellent opportunity to talk about how newsroom works, what the editorial standard should be and how to cover the elections so that to be considered as a responsible and reliable source of media.
Jonathan Stoneman worked for the BBC for 20 years as researcher, producer, reporter, editor and finally Head of Training at World Service. Stoneman currently runs consulting company Stonepeople Media.