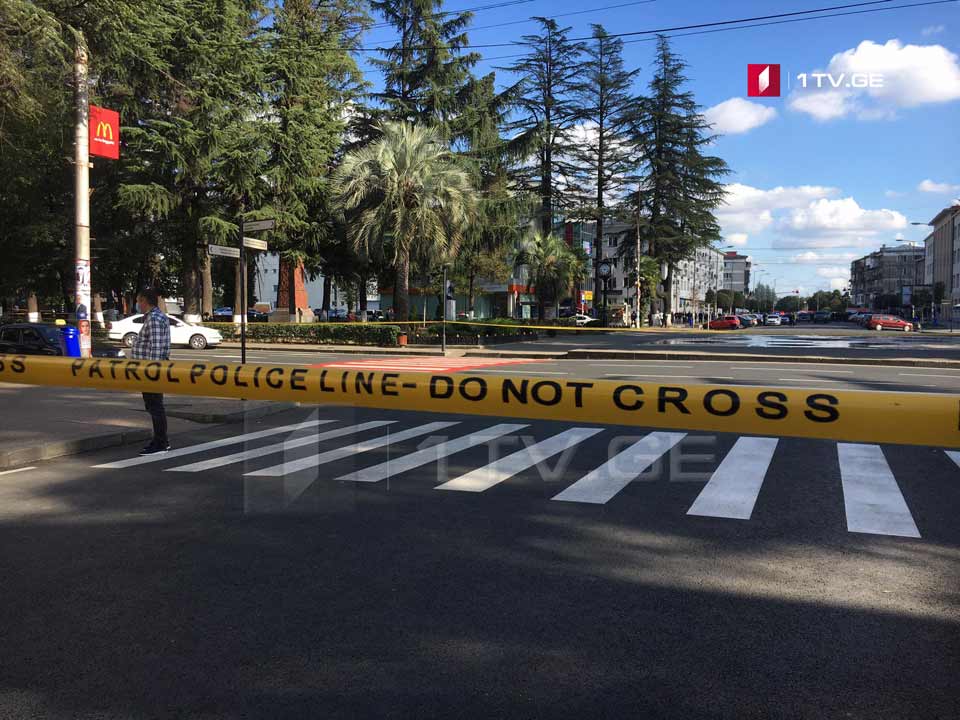 Bank of Georgia employee says armed man forced staff, clients to lie on the floor
An employee of the Bank of Georgia, who managed to escape from the bank within minutes of the attacker's appearance, says armed man suddenly entered the branch, fired a shot in the air several times, and forced staff members and clients to lie on the floor. The attacker demanded a meeting with the bank manager.
According to him, a total of 50 employees remain in the building.
The unknown man is holding hostages at the Bank of Georgia on Gamsakhurdia Street in the centre of Zugdidi. Reportedly, he has a grenade.
Zugdidi police and special forces are mobilized on the spot.