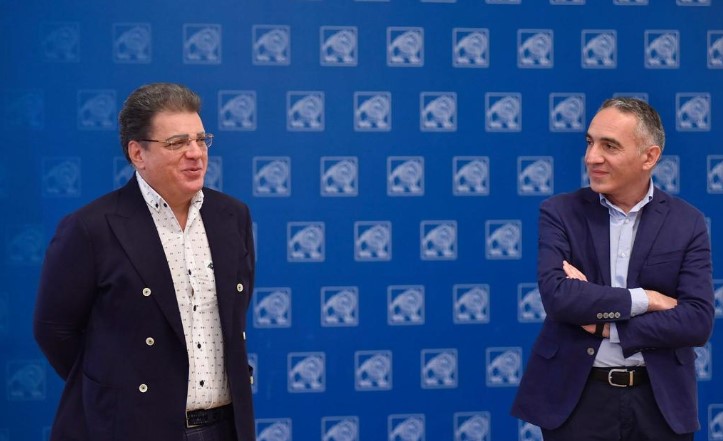 Badri Maisuradze appointed First Deputy Minister of Education, Science, Culture and Sports
Badri Maisuradze, Georgian tenor opera singer has been appointed as First Deputy Minister of Education, Science, Culture and Sports.
Maisuradze previously worked as Artistic Director of Tbilisi Zakaria Paliashvili State Opera and Ballet Theater.
Badri Maisuradze was a soloist of the Bolshoi Theatre, Moscow, and since 2002 – professor at Galina Vishnevskaya Centre for Opera Singing.
He graduated from Shota Rustaveli Theatre and Film State University and the Sarajishvili State Conservatory. Later he continued his studies in Milan and Moscow. In 1989-1993 he was a soloist at the Tbilisi State Opera, the stage of which saw his operatic debut in 1990 in the title role in Mindia, an opera by Otar Taktakishvili.
The singer has won a number of important contests. Among them, in 1994, the laureate of Francisco Viñas International Singing Contest in Barcelona and Bjorling Vocalists Contest in Sweden.
Badri Maisuradze is a member of the jury of such prestigious international competitions as the International Competition for Verdian Voices Citta Di Busseto, The International Vincenzo Bellini Belcanto Contest, Paris, Galina Vishnevskaya International Opera Singers Competition, Melbourne International Singers Festival, International Competition for Young Opera singers Riccardo Zandonai, "Flaviano Labò" International Competition.
Badri Maisuradze is a consultant to Teatro Giuseppe Verdi, Busseto and Seoul Arts Center Opera House, as well as a manager of  Mstislav Rostropovich International Festival and the ART FESTIVAL (Prague and Umbria).
He regularly conducts master classes in Germany, Italy, France, Canada and Australia.