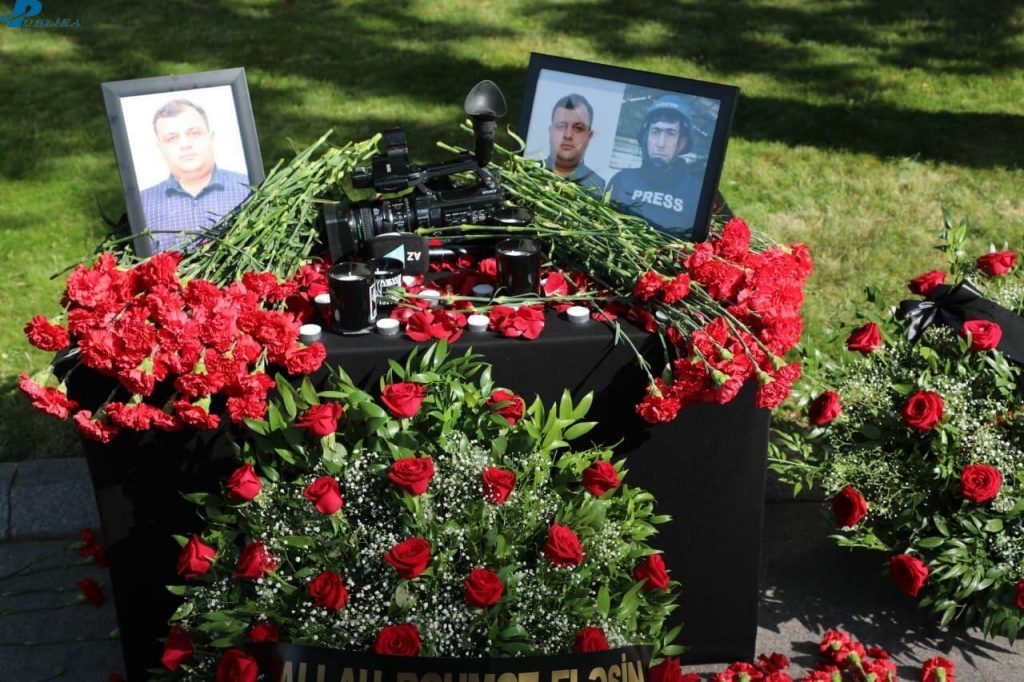 Azerbaijani journalists killed in landmine explosion to be buried
Two Azerbaijani journalists, killed as a result of a landmine explosion, will be buried on Saturday.
Siraj Abishov, a journalist with the state-run AzTV station and Maharram Ibrahimov, a reporter working for state news agency AzerTag, were killed during a landmine explosion in Azerbaijan's Kalbajar region, west of Nagorno-Karabakh, on June 4.
Four others were injured in Friday's incident, which saw an anti-tank mine blow up a truck. The blast came amid a border dispute between Armenia and Azerbaijan, which fought a six-week war over the Nagorno-Karabakh region last year.
The Georgian Public Broadcaster (GPB) condoles to the journalists' colleagues and relatives.