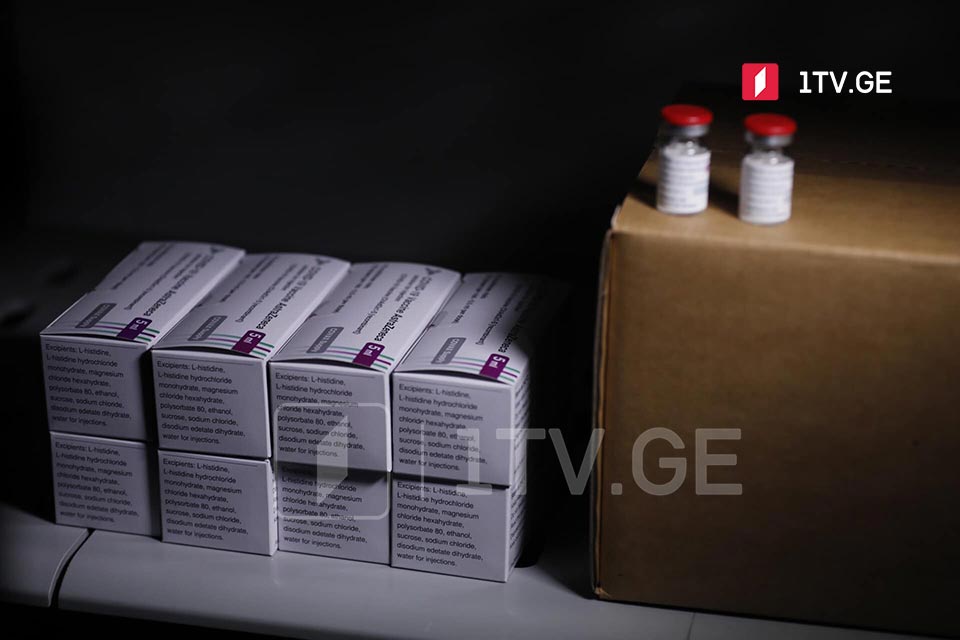 AstraZeneca to show fewer side effects among people aged 65 and above
AstraZeneca Covid-19 vaccine showed fewer side effects among people aged 65 and above, AstraZeneca's Georgian Office said in a letter exclusively sent to the Georgian Public Broadcaster (GPB).
The GPB asked the company to provide information about vaccine safety following the death of the 28-year-old nurse from Akhaltsikhe, Megi Bakradze. The company said the fact was being investigated and the Health Ministry would report about the examination results.
Based on the letter, AstraZeneca/Oxford vaccine was approved by Great Britain, European Union and the World Health Organization (WHO). The benefit of the vaccine outweighs possible risks in all age groups. The allergic reactions are of medieval gravity and are expected to be eliminated in several days.
"The data of two clinical studies and the risk analysis of the real-world evidence (RWE) proved its safety and effectiveness and reconfirmed the role of the vaccine during the public health crisis," reads the letter.
AstraZeneca's Georgian Office, founded in 2009, said it would continue cooperation with the Georgian government.
Meanwhile, the population aged 55 and above has been allowed to the national immunization plan from Friday, April 2. Volunteers can book their visits from 6 pm local time on the Health Ministry special website. The registered will be able to receive Covid-19 vaccine jabs from April 5.
Deputy Health Minister Tamar Gabunia reported that 8 909 people got their jabs so far, including 6 893 with AstraZeneca and 2 016 with Pfizer vaccines.