Armenian Protest Leader Nikol Pashinan Released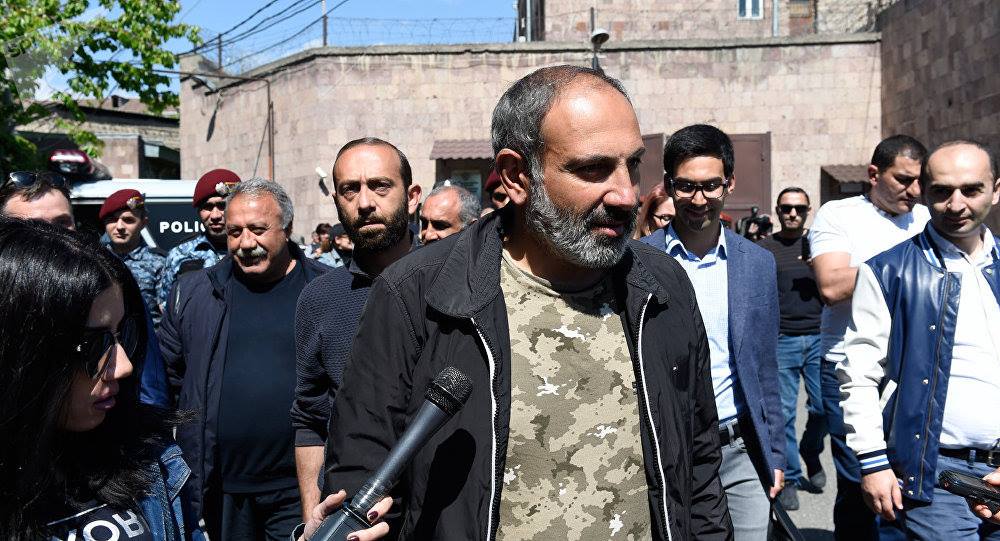 According to Armenian media, Armenian opposition leader Nikol Pashinian has been released from custody and rejoined demonstrators in Yerevan.
Before the release Pashinian has held a meeting with Vice Prime Minister Karen Karapetyan.
"The logic of our action has not changed, and the rally will be held on the Republic Square in the evening. All our detained activists must be released, " – said Nikol Pashinian.