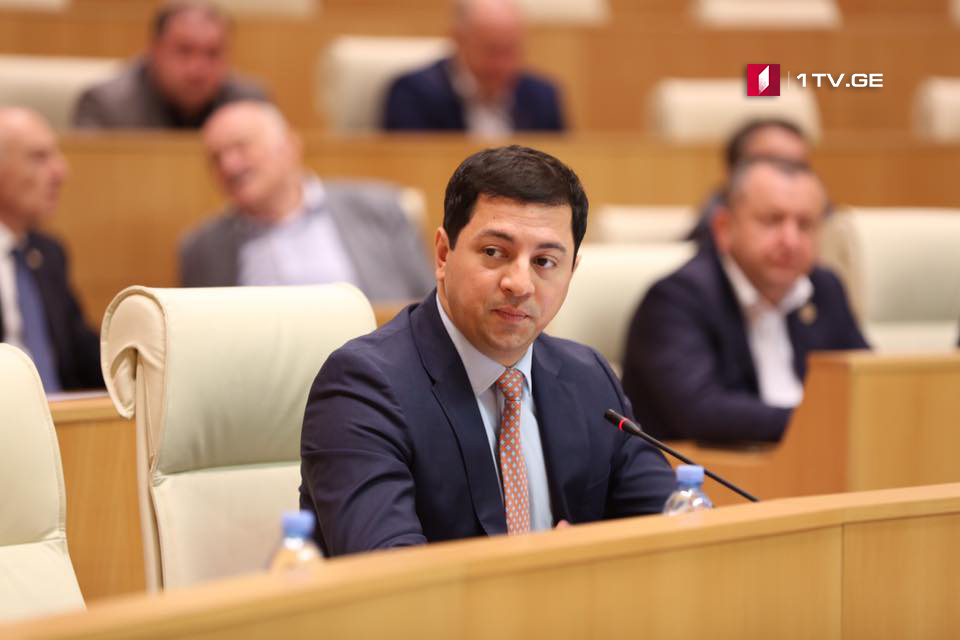 Archil Talakvadze says he expects quick investigation into secret video recording depicting lawmaker's private life
Archil Talakvadze, leader of the parliamentary majority spoke about the secret video recording depicting MP Eka Beselia's private life prior to the meeting of the ruling Georgian Dream Party.
"I would like to express my gratitude to the law enforcers that they responded very rapidly and identified not only those people who were allegedly disseminating this information but also the person who presumably uploaded it first. We expect that the investigation will be completed quickly and all offenders will be charged…We support our teammate Eka Beselia, to whom they carried out illegal activities and we are waiting for a fair judgment in this case," Talakvadze said.