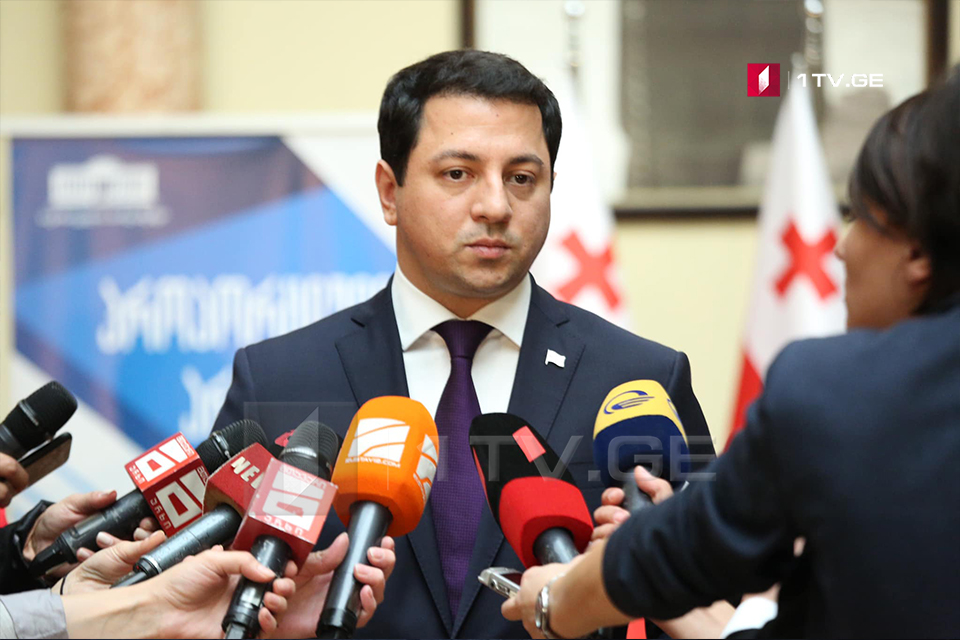 Archil Talakvadze: Russia's statement as if we disrupted any negotiations is cynical
The Chairman of the Georgian Parliament Archil Talakvadze says Russia's statement after the disruption of the 51st round of the Geneva talks is cynical.
"It is cynical that a country that occupies Georgian territories and is responsible for the dire humanitarian situation in both occupied regions says that Georgia can carry out destructive actions.

Our only legitimate interest in this process is for Russia to fulfil its obligations and conditions under the ceasefire agreement. We have confirmed, both at the national level and in international formats, that Georgia sees a solution to this problem only through peaceful negotiations," said Archil Talakvadze.
Russian Foreign Ministry called Georgia's accusations of disrupting the Geneva talks irresponsible and politicised.
According to Russian Foreign Ministry Spokesperson, Maria Zakharova, not only Russian delegation, but also the Abkhazian and South Ossetian delegations refrained from holding the next round of Geneva talks due to the serious restrictions and logistical problems caused by the pandemic.
Zakharova also said that "as an alternative, Moscow came up with an initiative to hold a postponed round through videoconferencing, which is unsuitable for the the Co-Chairs of the Geneva International Discussions (GID)."
Earlier today, the Co-Chairs of the Geneva International Discussions (GID) informed with regret that it was not possible to hold the scheduled round of discussions on 6-7 October in Geneva as previously announced, since not all participants were able to attend.
"We count on the commitment of all participants to the Geneva Discussions and urge all to start preparing as soon as possible so that it can take place. We look forward to continuing the discussions with the participants in the coming weeks, with a view to organising the 51st GID round in Geneva in December 2020," reads the statement.
On October 6, 2020, the Ministry of Foreign Affairs of Georgia expressed its concern over the disruption of the 51st Round of the Geneva International Discussions by representatives of the Russian Federation. "It is noteworthy that considering the aggravated security and humanitarian situation in Georgia's occupied territories, according to the decision by the Co-Chairs of the Geneva International Discussions, the 51st Round was planned and agreed to be held on 6-7 October this year in spite of the COVID-19 pandemic," noted MFA.
"Such kind of steps are undermining the entire peace process, and impede the Georgian Government's and international community's efforts to solve the problems of the conflict effected population. The Ministry of Foreign Affairs of Georgia calls upon the Russian Federation to return to the negotiations, and fulfil its international obligations, including the EU-mediated 12 August 2008 Ceasefire Agreement," stressed the Ministry.