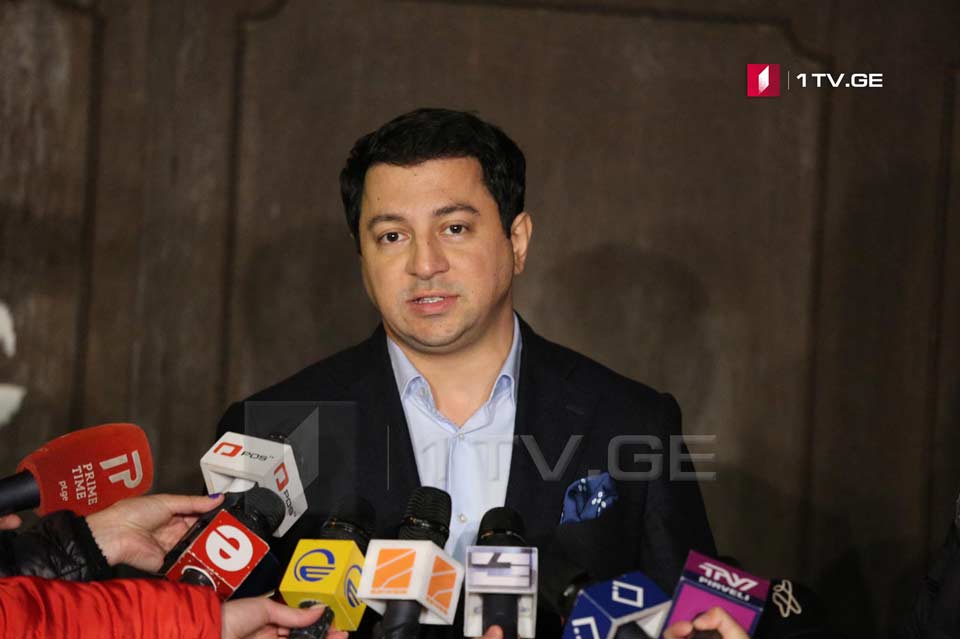 Archil Talakvadze: Political dialogue kicked off. Hope it will continue and we will yield important result for our society, democracy
"I hope the dialogue will continue and we will yield an important result for our society and democracy," said the Speaker of the Parliament of Georgia, Archil Talakvadze after a meeting with diplomats and political parties.
"Political dialogue has kicked off. Dialogue and conversation between political parties is in the interests of the country and society. Accordingly, I would say that this was a positive start to the political consultation. We exchanged arguments and listened to everyone carefully," said Talakvadze.
The Speaker of the Parliament stressed the importance of the diplomats' participation in the dialogue.
"I would especially like to emphasize the positive importance of the US and EU Ambassadors' participation in this process. They expressed very important support for ending this political dialogue with a concrete result, which is in the interests of our country," Talakvadze added.
The meeting with the representatives of the diplomatic corps was attended by representatives of nine parties. The meeting took place at the residence of the US Ambassador to Georgia.