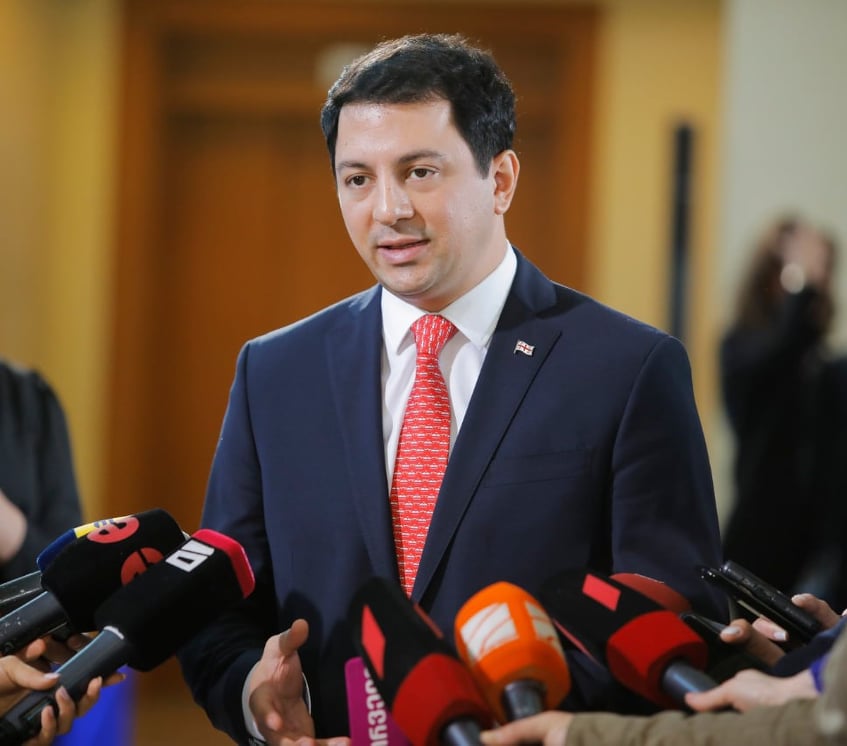 Archil Talakvadze: Persecution and covert listening are UNM's know-how
"We have a positive election campaign, we are future-oriented, we meet with the public and we really have no political interest in listening to Khatia Dekanoidze, what she is lying to the public," said the Chairman of the Parliament of Georgia Archil Talakvadze.
As Talakvadze noted, in order to gain attention, Dekanoidze needs to accuse the state institutions of listening and persecuting her.
"Persecution and covert listening are exactly the know-how of her political party and how can she blame it to others when her political party was based on election fraud, public terror, torture and inhuman treatment for years," stated Talakvadze.
Earlier today, Khatia Dekanoidze, the majoritarian candidate of the United National Movement (UNM) for Isani constituency in Tbilisi said an unknown person sneaked in her office from the roof earlier this morning, presumably intending to install a listening device.