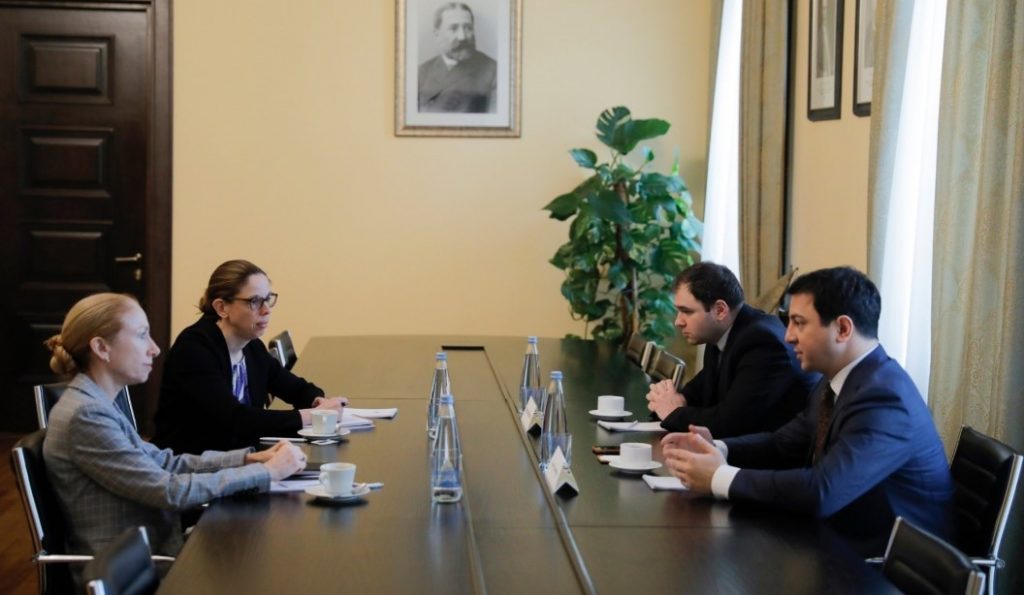 Archil Talakvadze meets Kelly Degnan
Newly appointed US Ambassador to Georgia Kelly Degnan met with the Speaker of the Parliament of Georgia Archil Talakvadze.
As the press service of the Parliament said, the meeting summed up the visit of the Speaker to the US.
According to the parties, the visit was productive, and high-level meetings in Washington will further enhance bilateral ties. They also focused on the priority directions and future plans of US-Georgia relations.
The Speaker thanked the US Ambassador for the support of the US Government to Georgia.
The sides reaffirmed their commitment for further close cooperation.