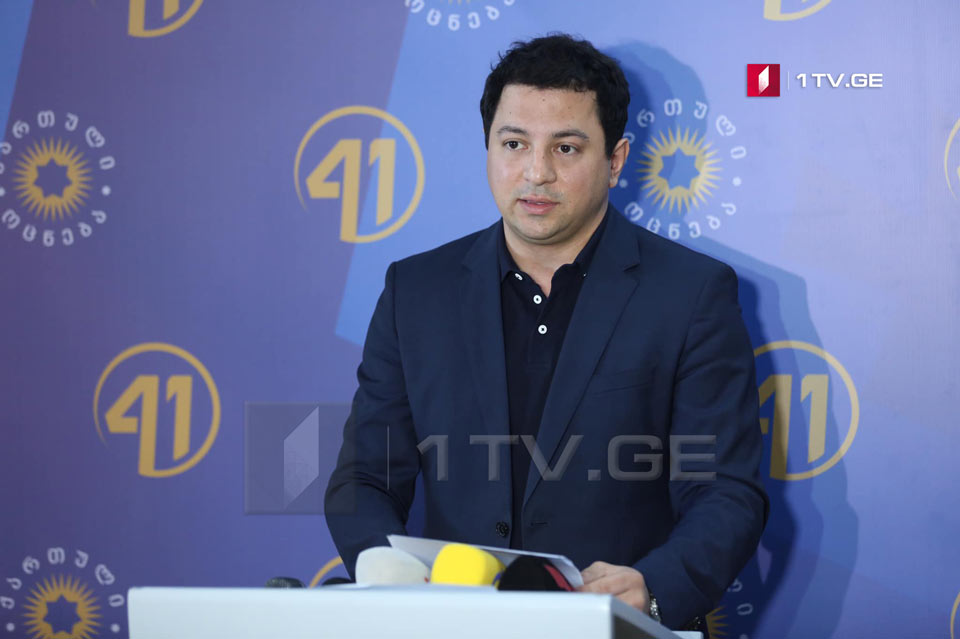 Archil Talakvadze – Gega Shengelia is leading in elections based on every data and that is why tension increased
Our aim is to hold elections in a free, peaceful and fair environment and we will reach the goal. Nobody will be allowed to cast shade to democratic elections in Georgia – Archil Talakvadze, Leader of the Parliamentary Majority said in Zugdidi city of western Samegrelo region.
According to Talakvadze, Gega Shengelia, Zugdidi Mayoral candidate of Georgian Dream is leading in the elections based on all data and that is why tension increased in the election office of oppositional National Movement Party.
"The National Movement is trying to assure the voters that their candidate has high support through forged data, propaganda and distortion of reality," Talakvadze said.
Talakvadze said that the opposition was mobilizing people and activists to plot provocations and that is why Grigol Vashadze, Leader of the United Opposition was openly calling for changes through elections. "In fact, the opposition attempts at discrediting the election proves and causing destabilization," Talakvadze claimed.
Leader of the parliamentary Majority claimed that Georgian Dream was holding a peaceful election campaign in Zugdidi city.
He also called on international election observation missions and representatives of Diplomatic Corps to objectively evaluate the election campaigning process in Zugdidi to eliminate speculations and reduce tension.
By-elections will be held in Georgia on May 19.