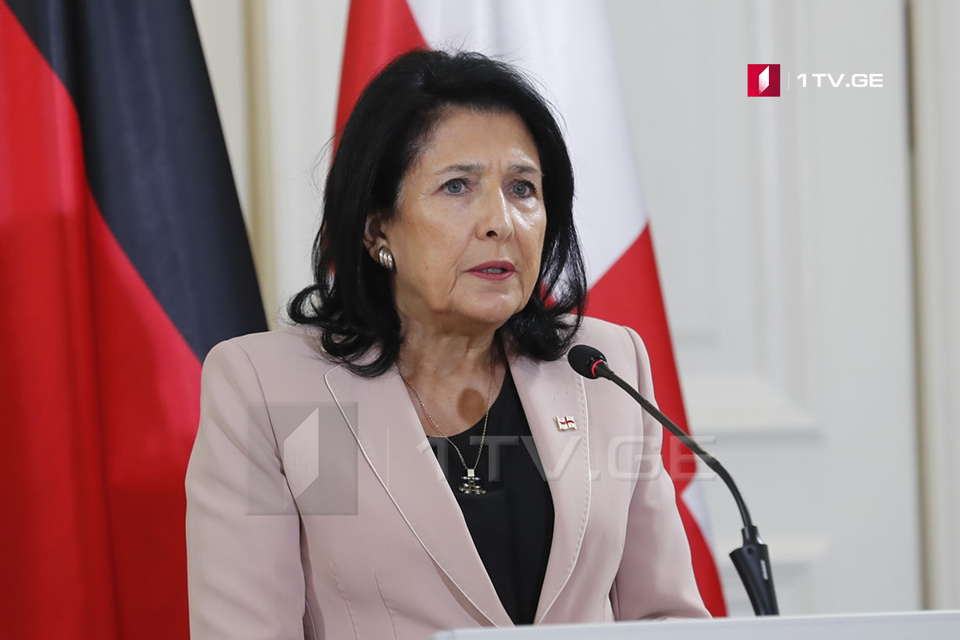 Anniversary of restoration of independence marked at Orbeliani Palace
Georgian President Salome Zourabichvili held a reception dedicated to the 30th anniversary of the restoration of Georgia's independence on April 9. The politicians, representatives of the diplomatic corps and special guests attended it at the Orbeliani Palace in Tbilisi.
President addressed the gathered audience and spoke about the significance of the day in her speech. Zourabichvili emphasized the merit of the First President of Georgia, Zviad Gamsakhirdia. "He is the author of this day. He initiated the referendum, leading to the Act of Independence that founded modern Georgia. No one has the right to forget this tremendous merit", President Zourabichvili said.
President expressed gratitude to the international partners for their support. "During these 30 years, the support of our European and American partners for the independence of Georgia was important. We still need this support in many various directions, politically, strategically, economically. It is important that we are together on the path of Georgia's Euro-Atlantic integration," she stated.
She said it was regrettable that some invited politicians from the opposition parties refused to attend the event. "The question is often asked why the President does not act as a mediator in meetings between government and opposition. It is hard to imagine how the President could play this role when there are empty seats at the event dedicated to the 30th anniversary of the restoration of Georgia's independence. The day when we celebrate our unity, independence and history," she added.
Zourabichvili voiced several initiatives. She believes that the moratorium on hate speech and insults would improve the political environment in the country. The President also initiated to establish a memorial of those who died for Georgia's independence in Vake Park in Tbilisi.
On April 9, 1991, the Supreme Council of the Republic of Georgia proclaimed Georgian sovereignty and independence from the Soviet Union. April 9 is the Day of National Unity.