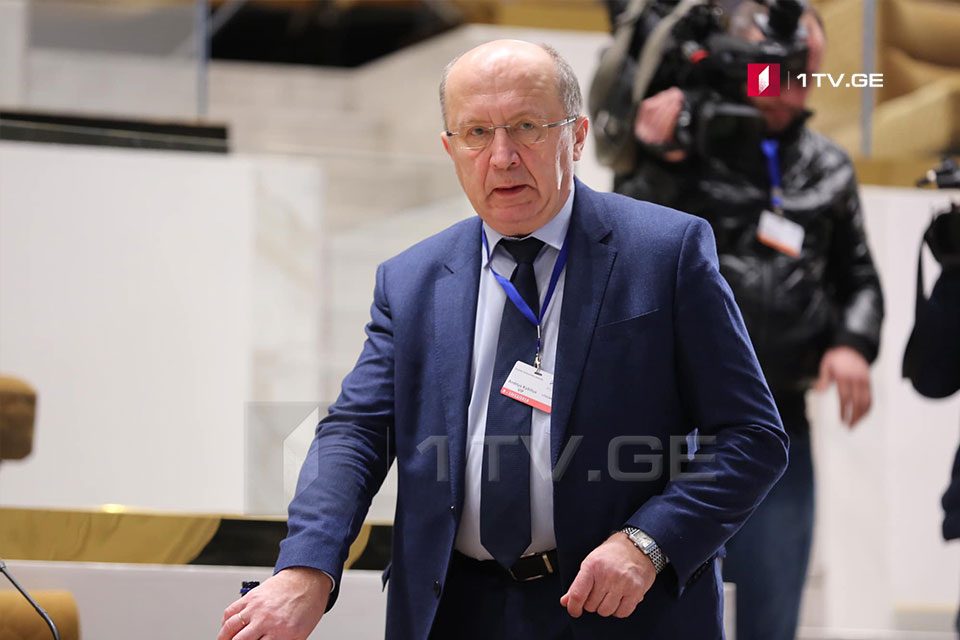 Andrius Kubilius: Dialogue can bring tangible results to upcoming elections in Georgia
We welcome continuation of dialogue between the ruling team and the opposition parties, which can bring tangible results to the upcoming elections, – Vice Presidents of Euronest Parliamentary Assembly  Andrius Kubilius made this statement after the meeting with Carl Hartzell, Ambassador of the European Union to Georgia.
"Of course, the ruling party is largely responsible for unfulfilled promises made earlier in June-July. This is not a good way out, as it causes distrust among people and friends of Georgia in the EU about how events will be developed in the future. It was a German Model that does not require constitutional changes. I would like to wish both parties, especially the ruling party, to agree on the next steps so that more proportionality to be introduced in the electoral system next year, " – said Andrius Kubilius.