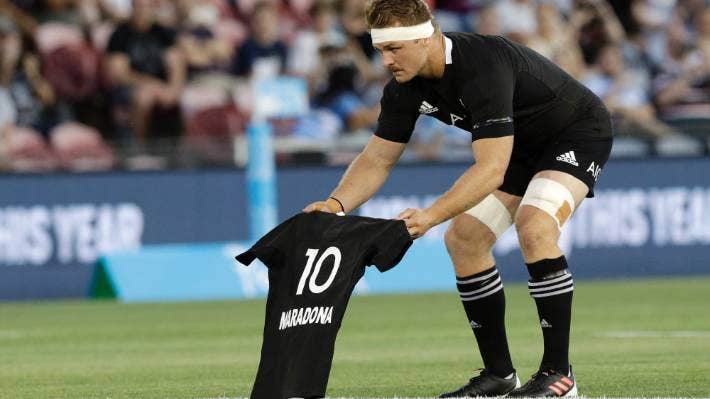 All Blacks pay touching tribute to Diego Maradona ahead of Tri Nations clash against Argentina
The All Blacks have won hearts of fans before a ball was even kicked in their final Tri Nations test against Argentina – with a heartfelt tribute to late football icon Diego Maradona.
Moments before performing the haka in the rematch with the Pumas, All Blacks captain Sam Cane handed over an All Blacks jersey with the name 'Maradona' on it, and the No 10.
The gesture was received with rapturous applause from the packed McDonald Jones Stadium in Newcastle.
Maradona died on November 25 two weeks after being released from a Buenos Aires hospital following brain surgery.