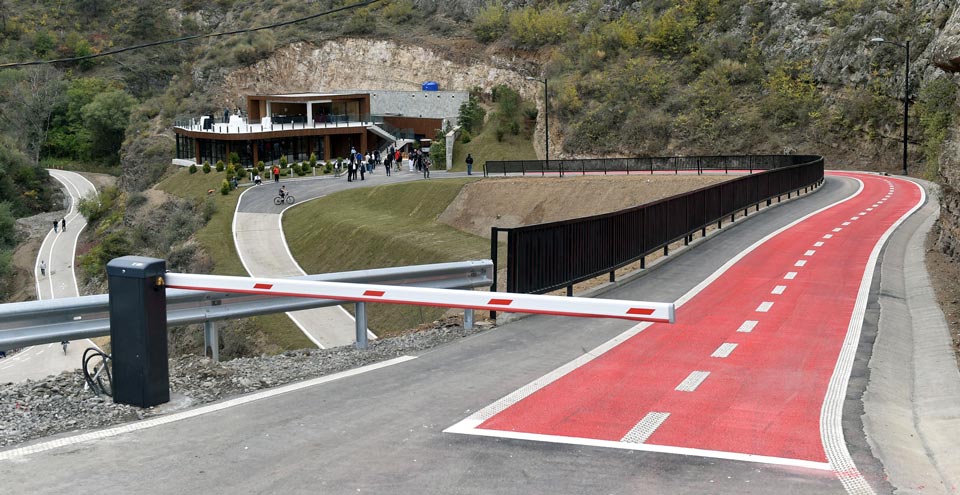 Adventure-recreational space and Bike lanes arranged in Botanical Garden with Cartu funding
Adventure-recreation space and a bike lane were arranged in the Tbilisi Botanical Garden with the funding of the International Charity Foundation Cartu.
Today, the Mayor of Tbilisi, Kakha Kaladze, together with the Chairman of the Board of the Cartu Charity Foundation Nikoloz Chkhetiani toured the new space and, participated in the first test bike race together with the youngsters.
The new adventure route combines bicycle and pedestrian trails and other types of tourist infrastructure.
The project started in February 2018. Up to three-kilometre bike path, pedestrian bridges and other facilities have been arranged in full protection of the landscape; The food facility and parking space have been already constructed.
The cost of the project amounts about ten million GEL.