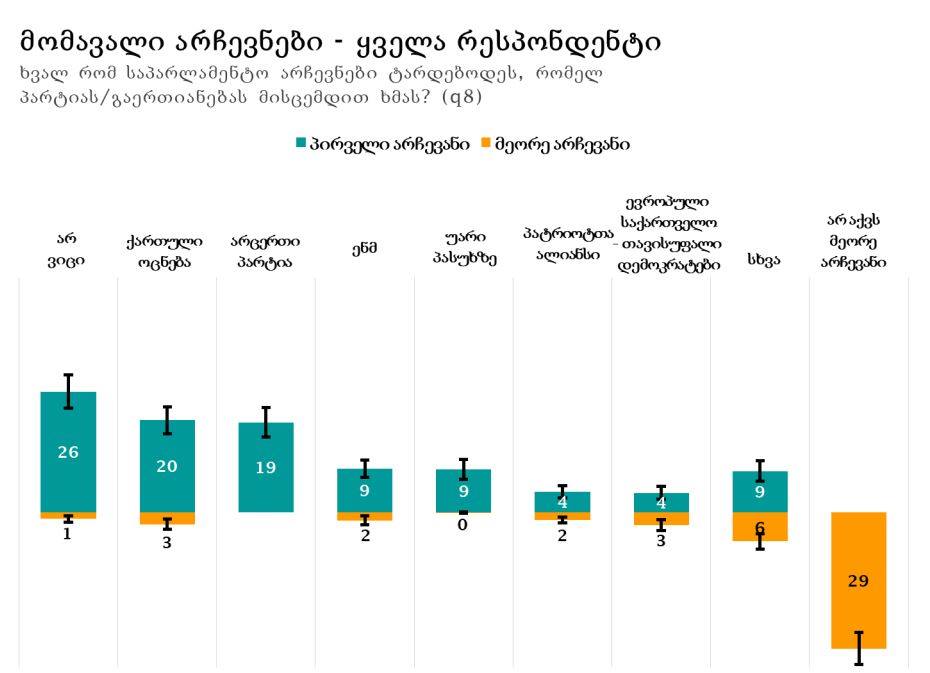 According to NDI survey, 20% of respondents vote for 'Georgian Dream', 9% for 'National Movement' if parliamentary elections be held tomorrow
The National-Democratic Institute (NDI) and the Caucasus Research Resource Center (CRRC) published results of the recent public survey.
According to the survey, to question which party would you vote for if parliamentary elections be held tomorrow, 20% of respondents answered Georgian Dream, 9% said they would vote for the United National Movement, 4% – European Georgia- Free Democrats. 26 percent of respondents did not answer the question.
The results reflect data collected from July 13-29, 2019, through face-to-face interviews with a nationwide representative sample of Georgia's adult population, excluding occupied territories. A total of 2,131 people were interviewed. The margin of error is +/- 2-3 percent.
The poll was carried out with the financial support of UK Aid of the British government by CRRC Georgia.