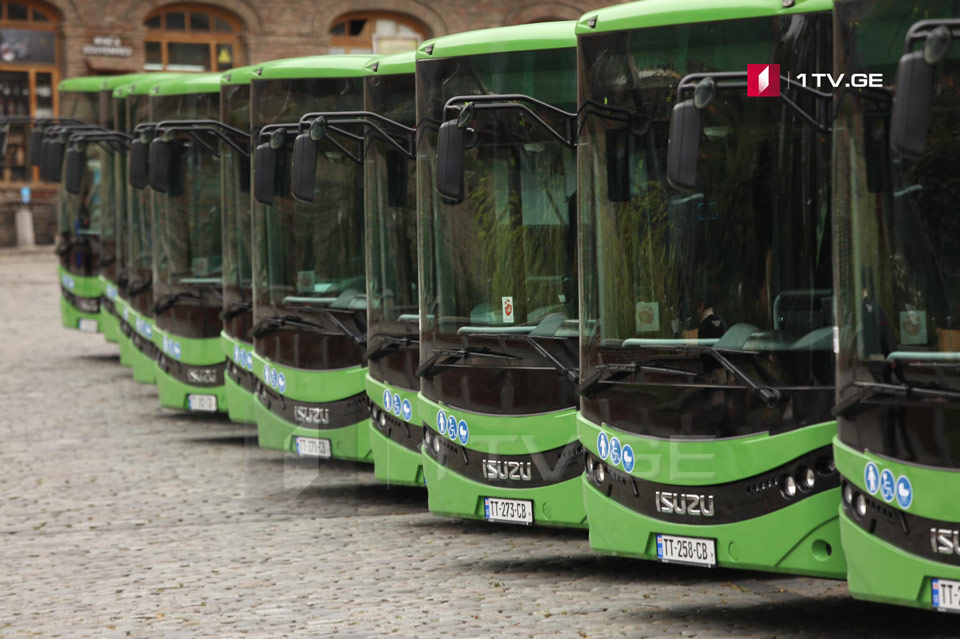 60 Isuzu mark municipal buses to move in Tbilisi (Photo)
The 60 Isuzu-mark, 8-meter-long municipal buses working on Diesel fuel and Euro 6 emission standard have been imported to Georgia. The buses, presented by Tbilisi Mayor Kakha Kaladze at Europe Square, will move in Tbilisi.
Representatives of Tbilisi Transport Company GT Group, Isuzu and Anadolu Group Turkish Company attended the presentation.
A total of 220 Isuzu-mark buses will be imported till the end of the year. The project costs 64 790 000 GEL.
The buses are envisaged to accommodate up to 53 and have 21 seats. They are adapted for persons with limited physical capabilities. The new buses are provided with WiFi internet, heating conditioning and ventilation systems.