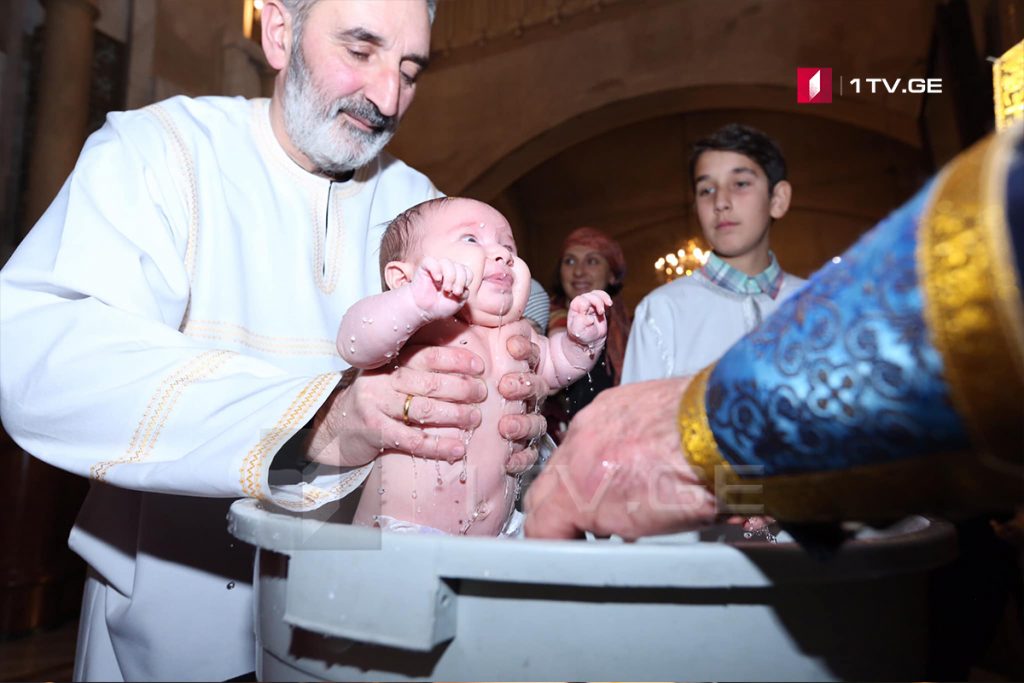 57th Baptism ceremony was held
The 57th baptism ceremony has been held today at Sameba (Holy Trinity) Cathedral. A total of 630 infants have become the Patriarch's godchildren.
The Catholicos-Patriarch of All Georgia, His Holiness and Beatitude Ilia II already has more than 37 thousand godchildren. They are the 3rd born children and up of the married couples. The goal of Patriarch's initiative is birth rate growth in Georgia.
The first baptism ceremony was held at the Holy Trinity Church on January 19, 2008.