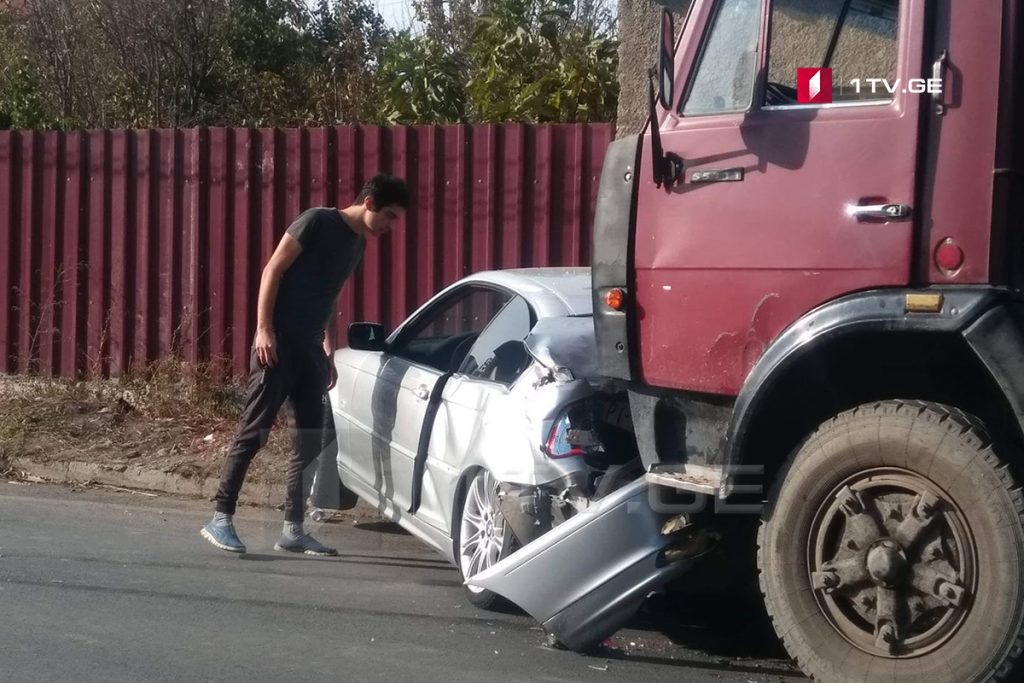 25-year-old man injured in road accident in Gurjaani
A 25-year-old man was injured in a road accident at Sarajishvili Street in Gurjaani town of eastern Kakheti region. A BMW mark of the car and a truck collided.
Eyewitnesses of the accident reported that the driver of BMW lost control of the steering wheel and flipped over.
The driver was transferred to Geo Hospital by the brigade of First Medical Aid where he is undergoing through an operation. Experts of Criminal Police are working at the site.