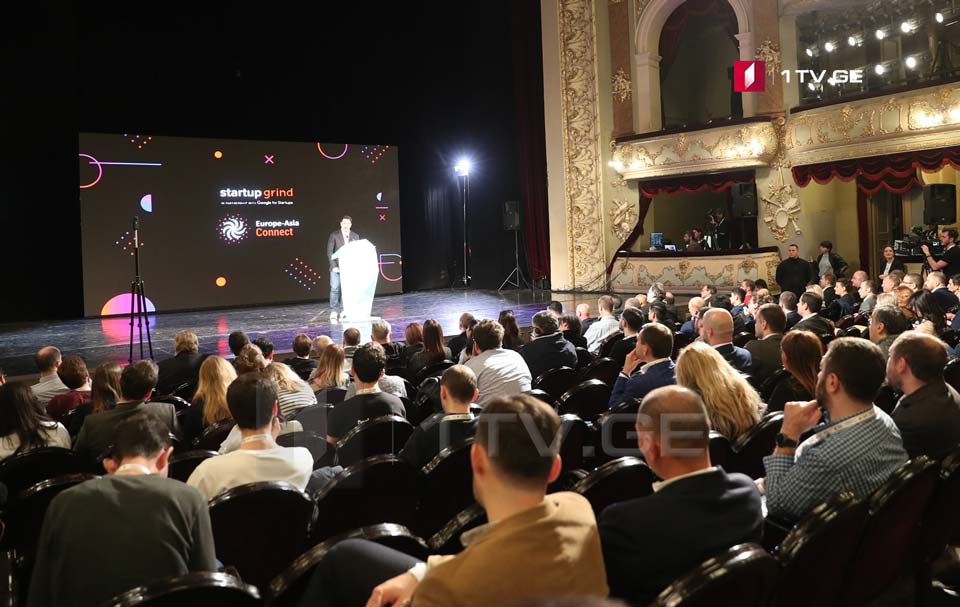 2-day regional conference Startup Grind opens in Tbilisi (Photo)
The 2-day large-scale regional conference Startup Grind has been opened at Rustaveli Theater in Tbilisi.
Startup Grind Europe-Asia Connect is organized in partnership with Innovations and Technologies Agency with participation of 1500 attendees including from the Georgian government and Diplomatic Corps.
Speaker of Parliament Archil Talakvadze and Tbilisi Mayor Kakha Kaladze welcomed the conference participants earlier this afternoon.
Founders and executives of leading companies such as Google, Glovo, 500 Startups Fintech Fund, Picsart, Garage Ventures, Shift, Nexus Partners, etc. as well as entrepreneurs, trainers and investors from Europe and the U.S. will deliver speeches at the conference.