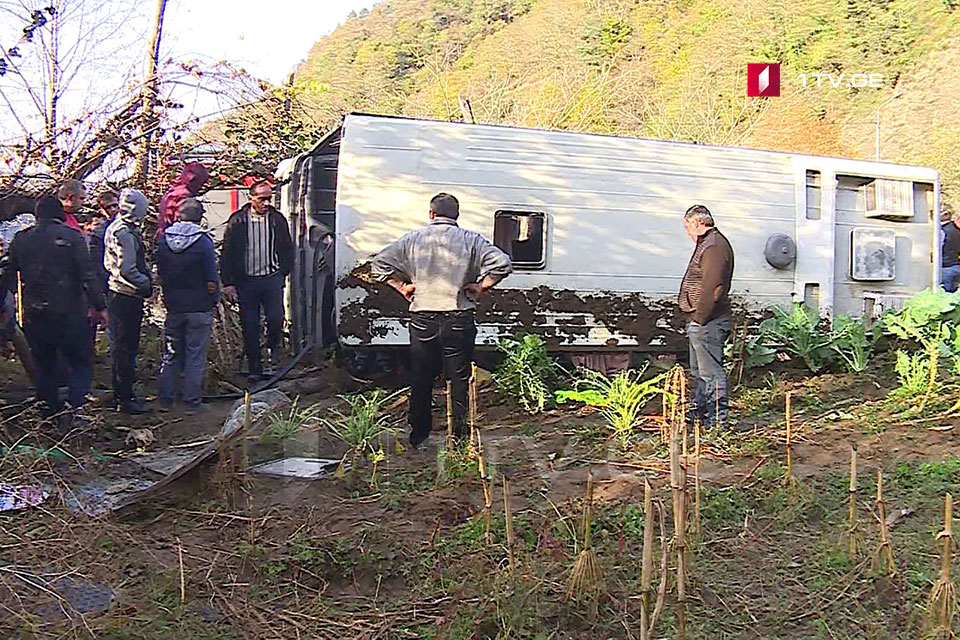 15 people injured in road accident in Keda, Adjara region
The 15 people were injured in an accident after a bus slipped off the road and flipped over in Keda District of Adjara region of Georgia.
The bus was transporting passengers from Batumi to Keda. Rescue teams and law enforcers were called at the site.
The injured passengers have been taken to Batumi and Keda hospitals. The health condition of none of the passengers is life-threatening.
The Ministry of Internal Affairs has launched an investigation under Article 276 of the Criminal Code of Georgia, involving the violation of traffic safety rules or rules for operating transport.